Friend,
The Great Lakes are in our DNA as Michiganders, but they are facing serious threats on multiple fronts. We must act quickly to address each of them – including tackling climate change. Climate change is not some far-off event that will take place in the distant future, its effects are already being felt in places around the world, including here in Michigan.
Climate Change Threatens Michigan, Great Lakes
An alarming new report found the Great Lakes are warming more quickly than other parts of the country. This could negatively impact fish species, lead to more algal blooms, cause flood damage to communities, homes and business, and require more frequent expensive dredging for our harbors.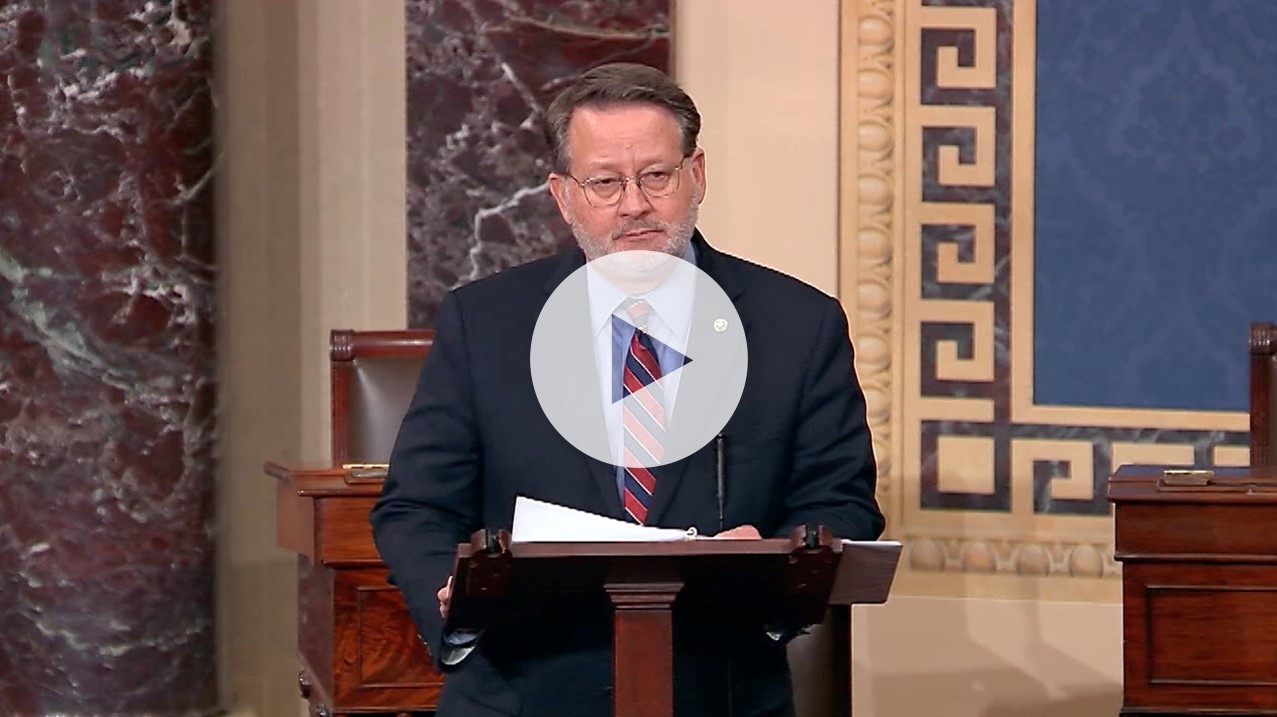 Addressing climate change on the Senate Floor
Climate change poses a huge challenge for us as a state and country, but we should seize the opportunity presented by a clean energy economy to continue driving American innovation and creating jobs that cannot be outsourced. For example, our auto industry in Michigan is trying to compete on a global economy that is advancing electrification as quickly as possible.
Together we can effectively confront climate change in a way that benefits Michigan workers, families, our Great Lakes and our entire country. The science is clear, but time is not on our side. We must act now to pass real, concrete policies that will mitigate the impacts of climate change.
Administration Proposes Massive Cuts to Great Lakes Funding
Recently, President Trump unveiled his budget that again proposes a 90% cut to the Great Lakes Restoration Initiative—one of the main initiatives that protect and restore our region's most precious natural resources. The Great Lakes provide drinking water for over 40 million people and are an economic engine for Michigan. I've seen firsthand how funding from the Great Lakes Restoration Initiative has helped protect our Great Lakes for future generations from threats including invasive species, pollution and climate change.
The Administration's proposal to nearly eliminate funding for the GLRI would severely hurt our ability to clean, preserve and restore our waterways. I'm glad the President listened to the bipartisan group of legislators urging him that these cuts would greatly harm our region and changed his mind. I'll continue to work with my colleagues on both sides of the aisle to ensure Congress fully funds the GLRI and that the cuts that President Trump initially proposed never see the light of day.
Working to Address Pet Coke
A few years ago, pet coke piles along the Detroit River blew harmful dust into nearby neighborhoods, coating homes and threatening the health of local residents and our Great Lakes. We need to know the full range of effects this has on surrounding communities. Marathon is currently seeking an exemption from a local ordinance requiring that pet coke be stored and processed in covered structures. This poses significant risks to the Detroit River and the health of local residents.
That's why I reintroduced legislation that would allow us to better understand the public health and environmental dangers brought by these uncovered pet coke piles and require evidence-based standards to be developed.
It's critical we take action to protect our families, communities and the Great Lakes. I'll continue to work on commonsense efforts in the Senate to stand up for Michiganders.
If you would like to subscribe to future updates from my office, click here.
Thanks for reading,

Gary PetersUnited States Senator for Michigan